At the tender age of 24 I ran across a road in Barcelona and was hit by a bus. At the time of the accident I was already spiritually and emotionally broken- the accident seemingly a physical manifestation of my inner turmoil. I was in a relationship with a boy that I adored, but who was incredibly controlling, manipulative and generally toxic. I was suppressing everything: my life, my thoughts, my feelings, whilst orbiting somebody else's centre. Putting somebody else's needs ahead of mine and totally abandoning myself.
A therapist later reiterated Jung's synchronicity theory, that there are no accidents. My brother joked, "what, you didn't see it coming?" I hadn't. Not even when it was too late, all I saw was my 100 euros worth of sushi lying across the road. In hindsight the bus was exactly what I needed.
Whilst a mere metaphorical lesson may have been less painful than a broken collar bone, I truly believe that only an experience this crazy could have given me me the literal shake that I needed.
I was left in a bed in the hospital corridor as I waited for my MRI scan. As the hours passed I began to imagine the worst- what would the scan reveal? In those moments I realised that things needed to change. I no longer recognised the person I had become, with very little vital energy, I was a shadow of my former self, constantly tearful, riddled with anxiety and barely able to catch my own breath.
I decided that I wanted to be able to help people, as the hospital staff helped me. In the weeks that followed I binged on the Sopranos and contemplated my options.
I identified my feelings of malaise – described as: a disconnection, something that you can't quite put your finger on, an underlying discontentment- a disconnection from life. I was totally and utterly lost, drowning in confusion, spinning in emptiness. I was looking for someone, or something to alleviate my sadness. In the months leading to my accident, strangely enough, I remember contemplating what it would feel like to be hit by a bus. Just to feel something. Anything. Maybe there are no accidents. The bus may have flung me into the road, but it also allowed me to wake up to my life, and for that I can only be grateful.
I read spiritual texts and looked into Eastern medicines and healing. As a woman I feel a deep need to nurture, and I suddenly felt a longing to return to my roots, to uncover ancient wisdom and to reconnect to nature. I enrolled on a course to do Naturopathic Medicine. My bone fused back together, I became stronger and slowly my life followed suit. I set up a healthy snack company called Forager. I started a cooking business based on my knowledge of healthy food and I'm currently running holistic yoga retreats in Tuscany.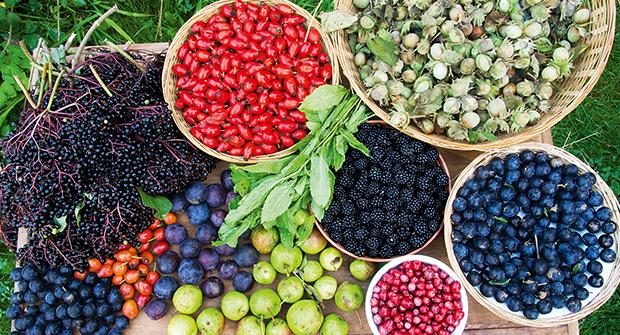 Along the way I learnt that it's ok to want to take care of someone, but you need to take care of yourself first in order to take care of another. I learnt that it was not ok to be too compliant with someone else's view of the world, or to digest their thoughts in exchange for love. To start with, it only truly matters that you love yourself. To take responsibility for yourself and for your happiness. And to know that actually sometimes the root cause of your anxiety can be a gluten intolerance, or that you might be feeling a bit miserable because you aren't getting enough healthy fats, or perhaps you feel tearful because of an imbalance in gut bacteria. This small knowledge is so powerful and can change people's lives for the better. I mean sometimes it can actually be that your boyfriend is an arsehole. Dump him. Do it. Be brave and move on. I learnt that its better to listen to yourself than the Mad Men. Trust your instincts and go with your gut.
Being freed from the toxicity of my relationship means that I no longer have to view my life through a kaleidoscope of hurt and confusion, in fact exactly the opposite is true. I have so much gratitude and appreciation for the people around me. I feel so privileged to be able to do what I love, to travel, to feel excited every morning, and to share knowledge that can make others feel better both in and about themselves.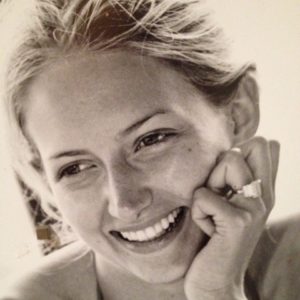 Chloe is a nutritionist and has set up health food company, Forager. Along with Lucy Carr-Ellison and Jemima Jones of Tart she puts on holistic yoga retreats in Tuscany.